10 of the Top Songs about Gamblers: Do you like to gamble, and do you enjoy tunes about your favourite pastime activity?
Then check out our list of 10. of the best songs about gamblers. We compiled a list of songs for and about gamblers. Find tracks about the buzz and the thrills of the casino. We have songs for you to underline the excitement of gaming. But also tunes that will let you carry that special casino vibe throughout the day.
If you are looking for inspirational songs about gamblers or if you want to listen to tunes that play with casino jargon and let you interpret and philosophy about their meaning, we invite you to check out these great tunes from legendary artists.
Songs About Gamblers
The allure of the casino and the thrills of the game have inspired many artists throughout history. Expressions such as "to put your cards on the table", "having a card up their sleeve" or "caught bluffing" are therefore often found in musical phrases.
And since playing at the casino reflects many aspects of life, it is no wonder, that artists use casino analogies to express themselves in their songs. In this article, we collected 10 of the best songs about gambles. But we also take a look at songs that have a greater meaning and cleverly use casino terms. You will find fast paced rock songs as well as thoughtful country songs. Our list of the best songs about gambling and about gamblers surely features songs of varied genres. We are sure you will find a perfect tune to accompany you next time you place a promising bet or take a spin on the wheels hoping for that next big win to land.
Our 10 Best Songs About Gamblers:
"The Winner Takes It All" by ABBA
We probably all know the title and this iconic line from the massively popular Swedish band ABBA. "The Winner Takes It All" is a love song, but also a song about gamblers since the lyrics resemble a card game. The song supports the belief of many people that love is just like a game of cards. There will be times when relationships become difficult, and people may try to hide their feelings. Every individual who routinely gambles online or has ever been in a serious relationship has discovered that occasionally they must go all-in to win big. The time will come when they'll need to put their cards on the table.
In cards or love, losing is never easy. But if you do not dare to play, you will never know the thrill of what it means to take risks.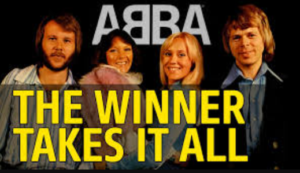 "Deal" by Jerry Garcia
The very first track on Jerry Garcia's debut solo album is also one that has made it into our list of all-time best gambling songs. "Deal" captures the life of a long-time gambler and his experiences with playing cards. His advice is simple and clear: You must be patient because you never know what is going to happen. Just never miss out an opportunity.
"Deal" was one of the first big hits from Garcia. He had played it previously together with his band, The Grateful Dead, but Garcia's solo version is the one that most people recognize. The singer changed the arrangement slightly, adding a little more toughness to the tale of the cocky gambler.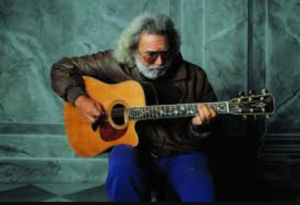 "Poker Face" by Lady Gaga
Poker Face is the song that catapulted American pop singer Lady Gaga to international stardom. Poker Face was released as the second single from her debut album, The Fame, in 2008. In the Song Lady Gaga sings about how she tricks another player by bluffing and not revealing any clue about her next move. She claims that "no one can read my poker face". Though many gamblers may argue the song is more about how some people play with the feelings of others than about gambling.
Nevertheless, Poker Face has been hugely successful, reaching the top ten in several countries, including the United States, Canada, and the United Kingdom. Poker Face has won multiple awards, including a Grammy Award for Best Dance Recording.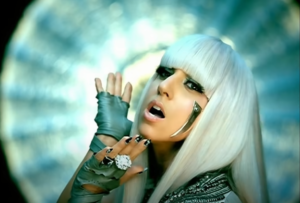 "From a Jack to a King" by Ricky Van Shelton
After bursting onto the scene in the late 1980s with a series of incredible hits, Ricky Van Shelton's "From a Jack to a King" further cemented his place in country music history.
"From a Jack to a King" is a song about gambling, but specifically the thrills of poker. The song was written by Ned Miller and first recorded by Ricky Van Shelton in 1987. The song tells the story of a man who lands a massive win in a poker game. So big, it allows him to "trade in his jack for a king." Though the song lyrics suggest that the game was fixed, the narrator doesn't seem to mind. The man is now "a satisfied man." Van Shelton's version has ever since been covered by several other artists, including rock 'n Roll legend Elvis Presley and Bon Jovi. "From a Jack to a King" remains one of the most popular gambling-themed songs of all time.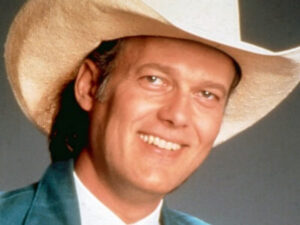 "Ace of Spades" by Motörhead
Our previously mentioned songs about gambler were a little on the slower end of the musical spectrum. Motörheads Ace of Spades on the other hand brings in a whole new tempo. The track is so turbulent, you might have difficulty making out more than the chorus. The song is more than just a tribute to the coveted ace of spades though. The lyrics of this song are loaded with great gambling verses like "pushing up the ante, I know you want to see me, read 'em and weep, the dead man's hand again."
Ian Kilmister's lyrics also state "you win some, lose some, it's all the same to me". While this might be a little too nonchalant for the skilled gambler in all of us, but that doesn't change the fact that this song has the potential to add some extra fast-paced thrill to a quick game of cards. You might catch yourself playing this three-minute gem on repeat.
But don't just believe us, that "Ace of Spades" one of the most brilliant songs about gamblers and about gambling in general, because gamblers all over the world have voted this track to be the best gambling song of all time.
"House of Cards" by Tyler Shaw
This ballade written and performed by Canadian singer Tyler Shaw was released as a single on March 4, 2014. "House of Cards" is a song about gambling and about love and the risks associated with it. The lyrics describe the feeling of being in over one's head and the need to take chances in order to win. The gamble referenced in the song is a relationship. The song speaks to the feeling of being pulled down by the things that are not in our control and the longing to feel alive. Or in reference to casino gambling, the longing for one's luck to change. And with "all I needed was the queen of my hearts" and "you come around before I hit the ground" the hopes of the singer seem to indeed come true as the song vibes become more uplifting.
"House of Cards" is a popular song that has been played on radio stations across Canada. It has been used in television commercials and has also been featured in movies.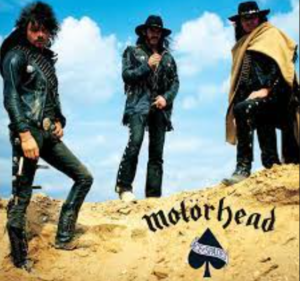 "Easy Money" by Billy Joel
The top-5 of our best songs about gamblers list starts out with this classic from Billy Joel. Punters will find an array of betting references throughout the song. Some of the lyrics include "bettin' in the back" and "I could get lucky". Joel released this song as part of his 1983 album An Innocent Man. The album was a massive hit and went platinum seven times.
"Easy Money" is based on Rodney Dangerfield's character in the movie of the same name. Rodney is a hopeless gambler who is forced to turn his life around. The song however focuses on his feeling to play for the thrill and the chance to win some easy money. He sings "I've been working all my life. Can't afford to wait" and "If you've got a game of chance, take me to the tables."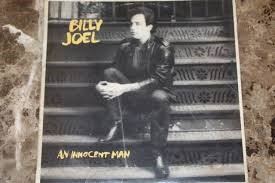 "All I wanna Do Is Play Cards" by Corb Lund
While you might have to read between the lines, when it comes to the meaning of some gambling songs, Corb Lund's "All I Wanna Do Is Play Cards" is different. The lyrics of this raw and honest one go straight to the point. All that Corb really wants is to play cards is basically the singers answer to everything. Corb is singing very nonchalantly that he is expected to write songs and perform but all is to just enjoy playing all popular card games, from Texas Hold em, to Let It Ride, to Omaha, and Chinese Rummy.
His passion for gambling is strong he actually struggles with his obligations to make a living. Yet he even shuns the bars offer for free beer to follow his urge for another game. Any gambler can probably relate to this fast-paced song and it's easy to sing along with the repeating lines.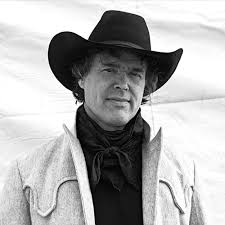 "The Gambler" by Kenny Rogers
"The Gambler" is a country song that has become a global hit. But you don't have to be a country music fan to appreciate The Gambler. It was originally written by Don Schlitz and recorded by American country music artist Kenny Rogers. Released in 1978, this song was popularized by its eponymous 1980 film starring Rogers in his acting debut. Aside from Rogers' golden voice, it also features some profound and relatable lyrics.
The song tells the story of a man downing a bottle of whiskey with something serious troubling him while he's traveling on a late-night train. He is then approached by a professional gambler who opens up to him. The gambler tells him he built a life reading people's faces. And he tells the troubled man that has problems bigger than he can handle.
The gambler advises him through a gambling metaphor that there would be times when people need to hang up and times when one has to let go. There will be times when people will need to swallow their pride and think about what they're up against and remove themselves from the situation as fast as their legs can carry them. But the gambler also reminds the man that life can be a matter of luck and chance and that he can expect to break even if he just keeps playing.
The catchy chorus "you've got to know when to hold'em, know when to fold'em, know when to walk away, and know when to run" will stay with you, no matter if you're playing or just living your life at large.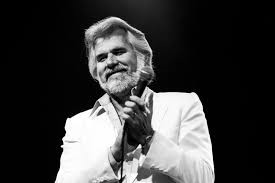 "Viva las Vegas" by Elvis Presley
The King of Rock n' Roll gives us our next song that perfectly complements the flair and vibes of gaming. No matter if you enjoy a game or two in a land-based casino or like to spin the reels and roll the dice in online casinos, Viva las Vegas is a tune that fits perfectly on any occasion. The song has been and still is one of Presley's biggest hits. It sold over 500,000 copies and it is our number one song for gamblers. They also made a movie with the same title, regarded as one of the best Elvis films.
The song has lots of pace, grooviness, and casino-related lyrics to match. A perfect combination for our number one of the best songs about gamblers.
"Oh, there's blackjack and poker and the roulette wheel
A fortune won and lost on every deal
All you need's a strong heart and a nerve of steel"
With these impressive lines Elvis knew how to capture the ears and feelings of gambler and non-gambler alike, creating a song that will remain one of the best songs about gambler for countless years to come.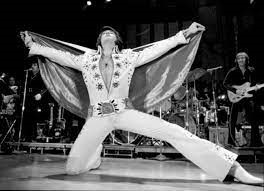 Another reason why we chose this song as our number-one song for gamblers is that this song immediately gets you in the mood to test your nerves with a thrilling casino game.
And if you are still looking for the perfect place to call your gambling home, you might want to check out our list of the top-rated casinos or online casinos that offer you the best jackpot deals!